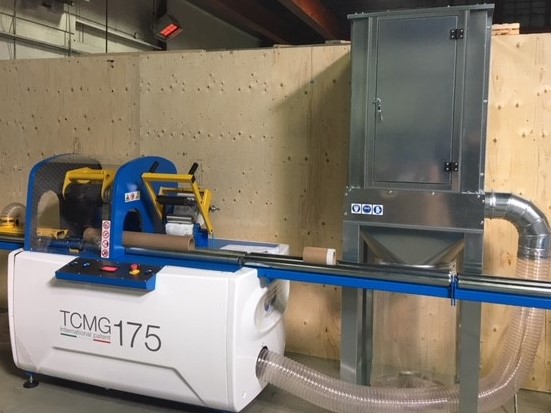 Core Cutting/Core Joining

Our most recent addition of equipment to the CSI family is Ga.Vo Meccanica Core Cutters/ Core Saving technology.
Millennium Flexible Packaging recently chose the Ga.Vo. Meccanica Semi-Automatic TCMG-175 model thanks to its flexibility to cut a range of core diameters from 80mm up to 190mm and ability to cut both paper cores and plastic cores without having to change tooling. The TCMG 175 can also easily cut a range of core thicknesses from 4/5mm up to 24mm with simple adjustment via a touch screen input. Cutting and joining of cores is performed by pneumatic controls.
After considering alternative brands, Millennium FP. chose the TCMG primarily for its ease of use and ability to join/re-use core offcuts. However, the key deciding factors for purchasing the Ga.Vo unit was the superior safety and precision of the cuts made by the Ga.Vo. core cutter a. Such precise cuts make core joining easy, allowing Millennium to recapture their investment in core offcuts, thereby also vastly reducing core waste and disposal costs. Zaid Kassab, Millennium's VP of operations stated… "This new core cutter is a game changer, allowing us to buy full length master cores and cut to length what we require for production thereby, eliminating the need to pay a premium for custom length cores from our core supplier. Its also saves us space as we can stock one size core and utilize the core and core offcuts with the core joining feature the system will pay for itself quickly!"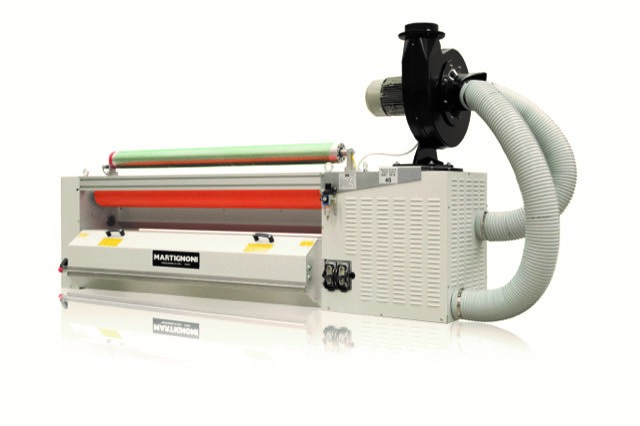 Corona Treatment

2018 was a record year for Converting Supply selling Martignoni corona treatment into Canada. It is with great pleasure we announce our most recent success installing 3 new "Extruflex" covered roll treater at a prestigious blown film producer in late March-2019 .
This marks the 3rd time this customer has returned to purchase more treater systems.... Often the best measure of sales success is the return of a customer. Martignoni's 40+ years of experience manufacturing corona treaters for the film extrusion and converting field has helped guide and influence product developments. Compare Martignoni's design technically to traditional American brands and you will see our design has continued to evolve giving priority to the ease of user interface and maintainability, while still addressing the need for faster and wider line speeds.
Mechanically and electrically Martignoni is equal or better and at a price point that makes buying a treater more manageable, especially considering current exchange rates!
Martignoni = "Treater value you can't afford to ignore!"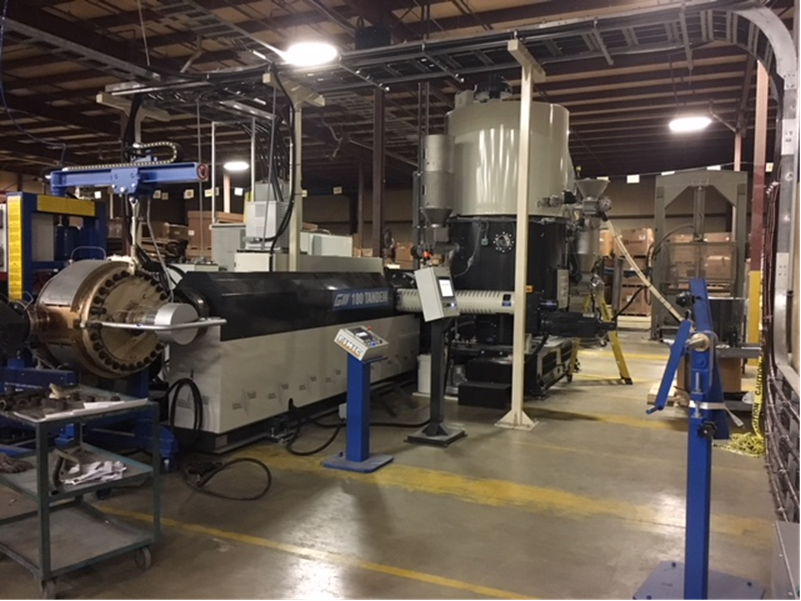 Repelletizing/Recycling

Converting Supply Inc. combined with Innovative Recycling Solutions-Greer, SC. are pleased to announce the successful start-up of a new Gamma Meccanica Tandem-180 recycling line in Canada. The new line has a capacity of more than 3000 Lbs/hour, depending on material type and characteristics, and includes Gamma Meccanica's Cutter compactor enabling the system to handle up to 15% moisture in the feedstock. The cutter compactor technology also utilizes the Ecotronic system for energy consumption optimization of up to 40%.
Known for delivering exceptionally robust equipment, this Gamma Meccanica installation includes their patented high performance vacuum chamber and degassing system to address residual moisture and ink present in the various feedstocks.
In addition, this installation includes Gamma's TDA6.0 water ring pelletizer having a capacity up to 6200 Lbs/hour depending on materials, and an in line in "real time" weigh system to provide a power consumption to output read-out.